In Remembrance: Kirby Kitson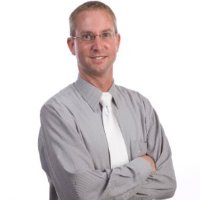 It is with a heavy heart that I write to say that yesterday Spider Strategies lost a beloved member of our team, Kirby Kitson.
Kirby joined Spider in June 2011 as our Manager of Product Training. In this role, Kirby was very much the face of Spider to our customers: training them on our software, providing helpdesk support, and working to create or update Spider's training materials so that they were easier for our customers to use.
Kirby possessed a captivating combination of energy, enthusiasm, and sincere compassion that made him so good at what he did. Kirby loved to help others and he consistently went above and beyond to ensure that he addressed the need or answered the question of every person he came in contact with.
In the 18 months that Kirby was a part of our Spider Strategies family, he made a lasting impression on all those around him. We will forever remember Kirby's wonderful smile and dedication. We will miss him dearly.
The entire Spider Strategies family is heartbroken by the loss of this wonderful, kind, and caring young man. We remember that Kirby was not only a cherished colleague and friend, but a loving grandson, uncle, nephew, cousin, brother, and son.
Our deepest sympathies and heartfelt condolences go out to Kirby's family, including his parents, Bob and Judy, his sister Holly, his brothers Greg and Jeff, and all his nephews, nieces, and extended family.
Experience Spider Impact for Free
Schedule a live demo or claim your free 30-day trial. We're standing by to either show off Spider Impact or turn your data into a prototype for free.